With the new addition of a Ruckus class to the NRTG Series, we will be hosting a cruise for all Ruckus attendees after the show. We have planned out a route to go from the UCF campus all the way to Amura Japanese Restaruant off Sand Lake Road in Dr. Phillips. The show ends at 8pm and we will begin the ride at 8:30pm sharp to give us time to cruise through Downtown Orlando and International Drive before reaching our destination by 10pm. The restaurant closes at 11pm but the managers have given us the ok to make sure all orders are in by 10:30 if we are running late.
Attached Below is the route we will be taking for this cruise!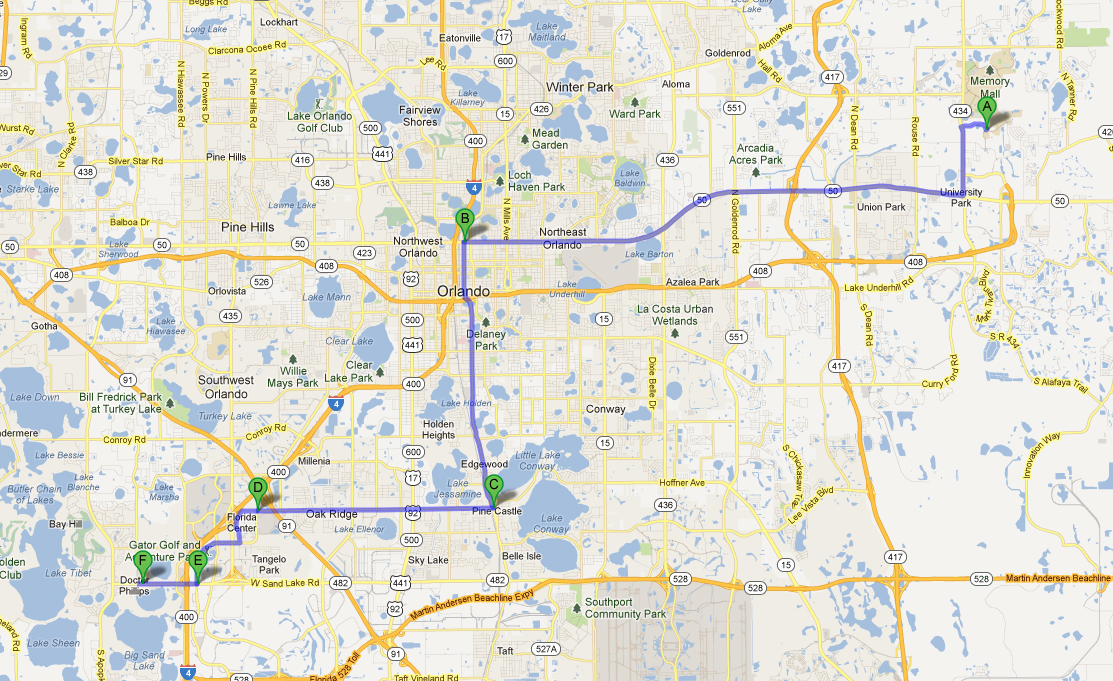 -UCF to Colonial (right)
-Colonial to Orange Ave (left)
-Orange Ave to Oak Ridge (right)
-Oak Ridge to International Drive (left)
-International Drive to Sand Lake Road (right)
-Sand Lake Road to Amura Japanese Restaurant (left)
KEEP CALM AND RUCK SHITUP!